Temecula Divorce Attorneys
24/7 Help With Your Riverside County Divorce Case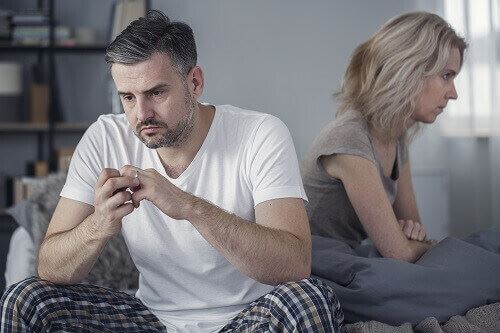 No one walks down the aisle thinking that someday the marriage will end. You expect your marriage to last a lifetime and when it doesn't, you are faced with confusion and concern. You may be wondering what will happen to your kids, how you will support yourself, and how your assets will be split with your partner.
These fears and questions are normal. At Camarata & Fuller, LLP, we have over 25 years of combined experience handling divorces ranging in complexity. We can help you navigate the divorce proceedings and seek a favorable resolution in Temecula, Murrieta, and beyond.
When filing for divorce, count on us to assist. Contact us now online or call us at (951) 225-1540 to schedule a free consultation.
Comprehensive Divorce Representation
We know that going through a divorce is a difficult time in your life and that there are many adjustments to be made. As your legal counsel, we can answer your questions — now and in the future — and provide you the compassionate support that you need.
Our Temecula divorce attorneys are prepared to help you with every aspect of your divorce, including:
Should we take on your case, we will take the time to hear your story and understand your goals. Our team will do everything possible to help you achieve a favorable outcome on the matters that are important to you.
What Are Grounds for Divorce in California?
In California, there are two grounds for divorce:
Irreconcilable differences
Incurable insanity
California is a no-fault divorce state, which means that a divorce can be granted without having to prove that one spouse did something to warrant the divorce. Instead, you simply need to file on the grounds of irreconcilable differences.
If you file on the grounds of incurable insanity, you will be required to provide proof that your spouse is incurably insane – this could be psychiatric testimony or medical records.
At Camarata & Fuller, LLP in Temecula, we're ready to help you navigate the divorce process in California. Contact us online or call (951) 225-1540 to request a free consultation.
Tips on How to Prepare for a Divorce
Know what you want to accomplish. This may seem simple on the surface. Obviously, you want to conclude your marriage. But how would you like property to be divided? What would you like to happen with the family home? What would you like child custody arrangements to look like? Knowing exactly what you want the outcome of your divorce to look like can ensure the creation of a legal strategy that is aligned with your goals.
Gather financial records. You are going to need documentation of all your financial affairs, so you might as well start collecting it now. Get pay stubs to show your income. Get bank account records. Get retirement account information. Do not forget to collect information about debts as well as assets.
Decide where you are going to live. Do you want to try to stay in your marital home while your divorce is in progress? If not, do you have another place you can stay? Could you move in with friends or relatives? Could you rent an apartment? Having a plan in place now can save you a great deal of stress when your divorce is filed.
How Do You File for Divorce in Temecula?
It takes a lot of legalese, paperwork, and court dates to get a divorce in Temecula. You should contact a Temecula divorce attorney as soon as possible if you wish to file for divorce. The process of filing for divorce once you have legal counsel and representation is as follows:
You can get a divorce packet from the clerk at your local courthouse
Divorce papers to be filled out
Fill out the Petition and Summons at your local courthouse and pay the filing fee
You should serve your spouse with copies of the divorce papers
File your Proof of Summons
Wait for your spouse to file a response
Why Choose Camarata & Fuller
For more than a decade, we have been helping folks just like you navigate a new normal. From intake to final decree, we work to negotiate a settlement that is in the best interests of you and your children. After all, we have families, too, and we understand just how important these decisions are. Foremost, of course, is the well-being of your kids.
If we are unable to reach an agreement, we have the skills and abilities to take a case to trial. As fellows in the American Academy of Matrimonial Lawyers and certified family law specialists, our Temecula divorce attorneys have the experience needed to guide you through your divorce from start to finish.